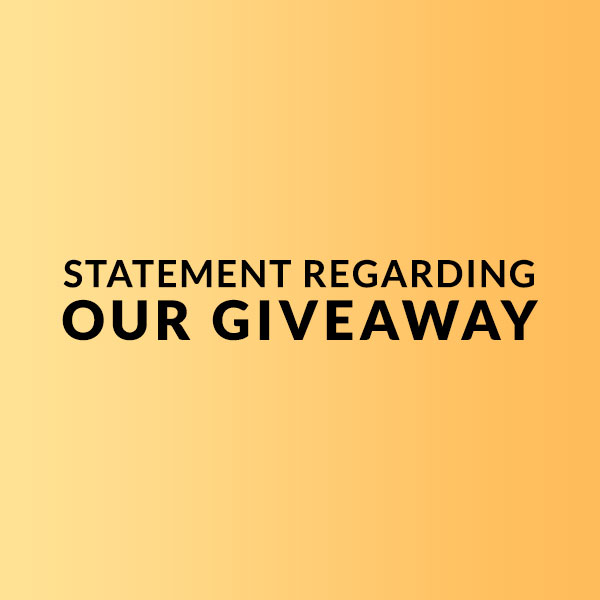 STATEMENT REGARDING OUR GIVEAWAY
On December 1, 2020, Say It LOUD! Canada ("SIL") announced its SUBMISSION prize giveaways via Instagram. Unfortunately, SIL's account was shut down a few days later and we were unable to contact our winners. We have been trying to resolve the issue with Instagram however to date our account still remains disabled.
Since we do not know when this issue will be resolved, we will be modifying the terms of our giveaway to select and announce our winners.
Give us till January 30, 2021 to determine the best course of action. We know many of you were looking forward to this giveaway and have been patiently waiting for the results.
In the meantime, please follow SIL's new Instagram account @sayitloud.canada to stay up-to-date with our contest rules and giveaway. Should our original account be restored, we will announce that on the interim account as well.
If you have any questions or concerns, please DM us or contact us at EMAIL.
All the best & stay safe,
Team Say It Loud! Canada