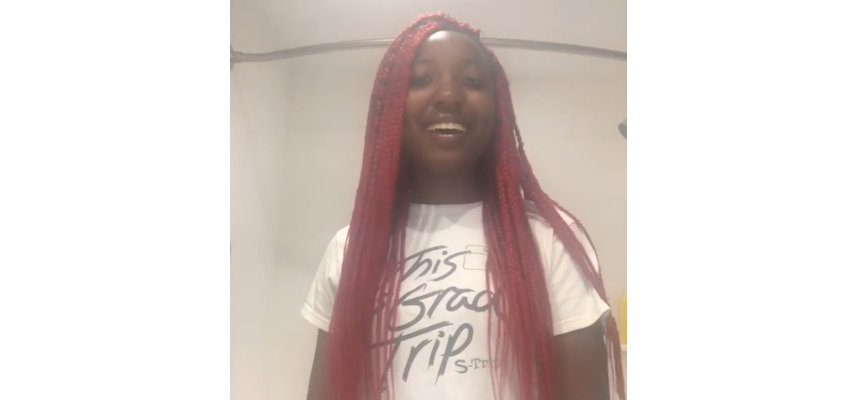 Spotlight on Sianna Sebunya
By Kaela Cordero
In 10 words or less, can you tell me about yourself?
I am a woman finding my true happiness.
What does Black Pride mean to you?
Black Pride means being proud of being Black. That means being comfortable in your own skin, claiming your confidence, and finding your strength and happiness in both your beauty and mind.
When you were younger, what did you want to be when you grew up?
When I was younger I wanted to be a doctor, specifically in the paediatric area. As I started to get older I became more in tune with who I was as a person. I now want to be a writer/occupational therapist because I enjoy helping others and I want my voice to be heard. 
What do you do for a living?
I am a full-time student working part-time jobs. 
What makes you happy?
What makes me most happy would be the ability to be who I am.
What do you love most about your mom?
My mother is a very strong role model in my life. She raised me young but her determination and resiliency is what I love most about her. She is a woman who has a big heart, and I hope to become the woman that she is. 
What did your mother teach you about Black Pride?
My mom taught me to stay true to myself, and that I cannot change the fact that I am Black. Being Black is a privilege in its own way, and everyday I have to remind myself that.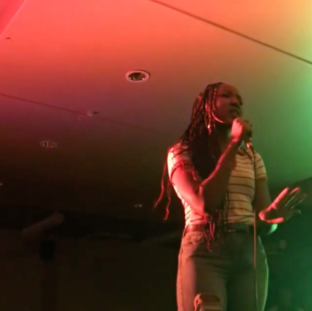 What does the word "success" mean to you?
Success to me means that you are comfortable. There aren't any worries, and you are happy, that is when I'll know I have truly become successful. 
Where do you see yourself in 5 years?
I would hope to see myself in a good job, confident in my own skin, and pursuing my goals as a woman of colour.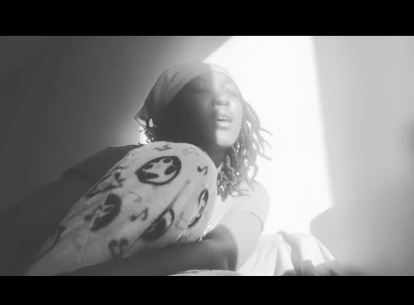 Do you have any advice for the Afro-Canadian youths of today?
For the Afro-Canadian youths of today, I would tell them not to use the excuse of other's actions to determine your own. Not everyone will understand you, and that is okay. Everyday will bring its own anxieties and that is also okay. Find your source of happiness, and pursue your dreams and reflect that onto the young. Every single one of you has potential, and many people might not tell you, it doesn't mean it isn't there, it just means you have a lot of people you have to prove wrong. You can go through your life listening to the world, or you can go through your life finding yourself. Being Black is a blessing, it's time we show the world how beautiful it is. You are not alone, we are all in this together.